november 24, 2015 12:09am / peewee python scout search sqlite / 0 comments
I've been working on some new features for Scout and thought they might be worth a short blog post. The super-short version is that Scout now supports complex filtering on metadata, adding another layer of filtering besides the full-text search. Additionally, I've added support for SQLite FTS5, using it by default if it's available otherwise falling back to FTS4.
---
november 21, 2015 10:39am / thoughts / 0 comments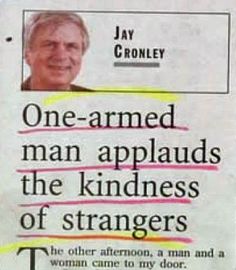 I admit, I'm a little on edge right now. A book I co-authored on Flask is going to be published soon and I was sent a copy of the preface to approve. When I opened the preface, I was horrified. All my original work was gone and had been replaced by a bland, nonsensical paragraph written by someone I suspect was not a native English speaker.
---
november 11, 2015 08:01am / peewee python search sqlite / 3 comments
Back in September, word started getting around trendy programming circles about a new file that had appeared in the SQLite fossil repo named json1.c. I originally wrote up a post that contained some gross hacks in order to get pysqlite to compile and work with the new json1 extension. With the release of SQLite 3.9.0, those hacks are no longer necessary.
SQLite 3.9.0 is a fantastic release. In addition to the much anticipated json1 extension, there is a new version of the full-text search extension called fts5. fts5 improves performance of complex search queries and provides an out-of-the-box BM25 ranking implementation. You can also boost the significance of particular fields in the ranking. I suggest you check out the release notes for the full list of enhancements
This post will describe how to compile SQLite with support for json1 and fts5. We'll use the new SQLite library to compile a python driver so we can use the new features from python. Because I really like pysqlite and apsw, I've included instructions for building both of them. Finally, we'll use peewee ORM to run queries using the json1 and fts5 extensions.
---
august 25, 2015 11:38pm / peewee python search sqlite / 0 comments
This post is going to be a greatest hits of my open-source libraries and blog posts concerning the use of SQLite with Python. I'll also share a list of some other neat SQLite projects that you may not have heard of before.
---
august 14, 2015 12:21am / cython nosql python sqlite / 1 comments
SQLite and Key/Value databases are two of my favorite topics to blog about. Today I get to write about both, because in this post I will be demonstrating a Python wrapper for SQLite4's log-structured merge-tree (LSM) key/value store.
I don't actively follow SQLite's releases, but the recent release of SQLite 3.8.11 drew quite a bit of attention as the release notes described massive performance improvements over 3.8.0. While reading the release notes I happened to see a blurb about a new, experimental full-text search extension (which I wrote about in a different post), and all this got me to wondering what was going on with SQLite4.
As I was reading about SQLite4, I saw that one of the design goals was to provide an interface for pluggable storage engines. At the time I'm writing this, SQLite4 has two built-in storage backends, one of which is an LSM key/value store. Over the past month or two I've been having fun with Cython, writing Python wrappers for the embedded key/value stores UnQLite and Vedis. I figured it would be cool to use Cython to write a Python interface for SQLite4's LSM storage engine.
After pulling down the SQLite4 source code and reading through the LSM header file (it's very small!), I started coding and the result is python-lsm-db (docs).
Read the rest of the post for examples of how to use the library.
---
july 30, 2015 03:07pm / peewee python search sqlite / 0 comments
SQLite 3.8.11.1 contains a new, experimental version of the full-text search extension named FTS5. Reviewing the documentation for FTS5, I saw that it includes a couple cool enhancements, namely a more sophisticated query language, and built-in BM25 result ranking.
I decided to give it a try and thought I'd share my notes on compiling the extension in case anyone else is curious.
---
july 21, 2015 01:07am / cython nosql python unqlite / 2 comments
About a year ago, I blogged about some Python bindings I wrote for the embedded NoSQL document store UnQLite. One year later I'm happy to announce that I've rewritten the library using Cython and operations are, in most cases, an order of magnitude faster.
This was my first real attempt at using Cython and the experience was just the right mix of challenging and rewarding. I bought the O'Reilly Cython Book which came in super handy, so if you're interested in getting started with Cython I recommend picking up a copy.
In this post I'll quickly touch on the features of UnQLite, then show you how to use the Python bindings. When you're done reading you should hopefully be ready to use UnQLite in your next Python project.
---
july 01, 2015 01:17pm / thoughts / 2 comments
---
may 26, 2015 10:18am / nosql python redis walrus / 1 comments
Redis is one of the more unique NoSQL offerings to have become popular over the past five years. It seems that there is no limit to the use-cases one can find for Redis. It's fantastic as a cache, doubles as a task-queue, can provide fast type-ahead search, and much more. The idea that you can store data-structures instead of rows and columns, keys and values, or JSON documents strikes me as particularly innovative. A while back I released walrus, a collection of Python utilities I'd built to simplify some of these use-cases and provide Pythonic APIs for the data-structures Redis natively supports. If you're a Python developer you might check it out.
Recently I've learned about a few new Redis-like databases: Rlite, Vedis and LedisDB. Each of these projects offers a slightly different take on the data-structure server you find in Redis, so I thought that I'd take some time and see how they worked. In this post I'll share what I've learned, and also show you how to use these databases with Walrus, as I've added support for them in the latest 0.3.0 release.
---
april 27, 2015 07:49pm / thoughts / 0 comments
Disque's alpha release announcement generated some buzz on HackerNews. If you missed it, Disque is a distributed message broker from Salvatore Sanfilippo, the author of Redis.
In the Limitations section of the README, Salvatore has written:
Disque was designed a bit in astronaut mode, not triggered by an actual use case of mine, but more in response to what I was seeing people doing with Redis as a message queue and with other message queues.
This admission makes me wary of using Disque, even if it reaches a stable release, because of my own experience with similar projects I've created but never actually used. These projects are usually fun opportunities for learning, but when it comes to maintenance, my experience has shown me that they quickly become a burden. Usually the problem is masked by the fact that if I'm not using it usually nobody else is either, but in the rare case I do end up with users, then eventually those users are going to submit bug reports and feature requests.
For a problem as complex as a distribute message broker, I imagine that there are going to be a lot of bug reports, strange edge-cases, and feature requests to support exotic use-cases. I hope that, in addition to his work on Redis, Salvatore can find the time to support Disque!
The other reason I don't foresee using Disque is alluded to in the author's own comments. He observes that many people are using Redis as a message broker, and decides that maybe there is a need for a "Redis of messaging". I would say the opposite is true, and that instead of another message server, people want to use Redis!
Redis integrates very nicely into the stack for web-based projects. It can be used as a cache, for locking, as a primary data store, for write-heavy portions of the application, and yes, as a message broker.
Perhaps the reason people are using Redis as a message broker is because they don't want to use something else?
---
---