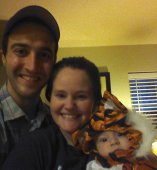 Welcome to my site! I'm a software engineer in Topeka, KS, and I like blogging about Python and programming in general. I'm also an avid motorcycle rider and cat wrangler. Below you can find a list of my most recent blog posts.
If you're new to the site, here are some of my more popular blog entries.
Several months ago I was delighted to see a new extension appear in the SQLite source tree. The lsm1 extension is based on the LSM key/value database developed as an experimental storage engine for the now-defunct SQLite4 project. Since development has stopped on SQLite4 for the forseeable future, I was happy to see this technology being folded into SQLite3 and was curious to see what the SQLite developers had in mind for this library.

The SQLite4 LSM captured my interest several years ago as it seemed like a viable alternative to some of the other embedded key/value databases floating around (LevelDB, BerkeleyDB, etc), and I went so far as to write a set of Python bindings for the library. As a storage engine, it seems to offer stable performance, with fast reads of key ranges and fast-ish writes, though random reads may be slower than the usual SQLite3 btree. Like SQLite3, the LSM database supports a single-writer/multiple-reader transactional concurrency model, as well as nested transaction support.

The LSM implementation in SQLite3 is essentially the same as that in SQLite4, plus some additional bugfixes and performance improvements. Crucially, the SQLite3 implementation comes with a standalone extension that exposes the storage engine as a virtual table. The rest of this post will deal with the virtual table, its implementation, and how to use it.

Task queues are frequently deployed alongside websites to do background processing outside the normal request/response cycle. In the past I've used them for things like sending emails, generating thumbnails, warming caches, or periodically fetching remote resources. By pushing that work out of the request/response cycle, you can increase the throughput (and responsiveness) of your web application.

Depending on your workload, though, it may be possible to move your task processing into the same process as your web server. In this post I'll describe how I did just that using gevent, though the technique would probably work well with a number of different WSGI servers.

In this post I'd like to share with you some techniques for effectively working with SQLite using Python. SQLite is a capable library, providing an in-process relational database for efficient storage of small-to-medium-sized data sets. It supports most of the common features of SQL with few exceptions. Best of all, most Python users do not need to install anything to get started working with SQLite, as the standard library in most distributions ships with the sqlite3 module.