Search: "leet desktop"
My leet fluxbox desktop, showing conky, root-tail and of course DooM.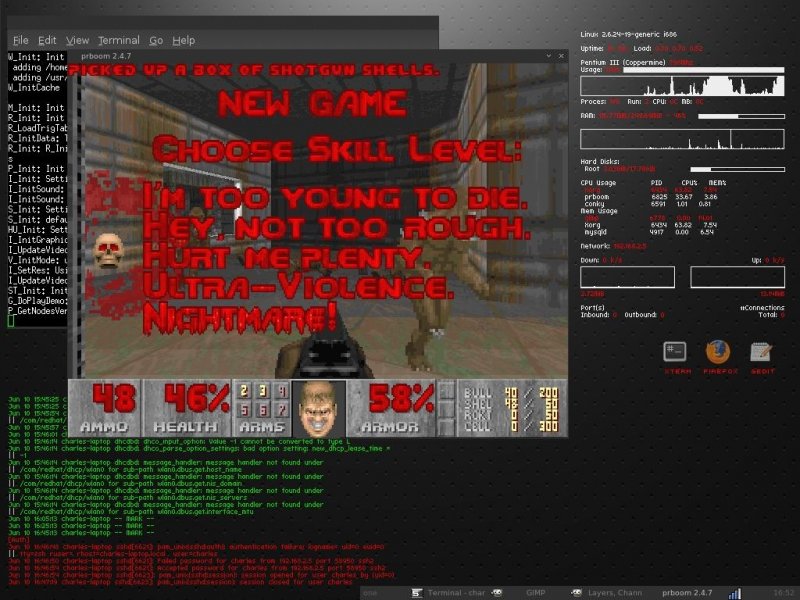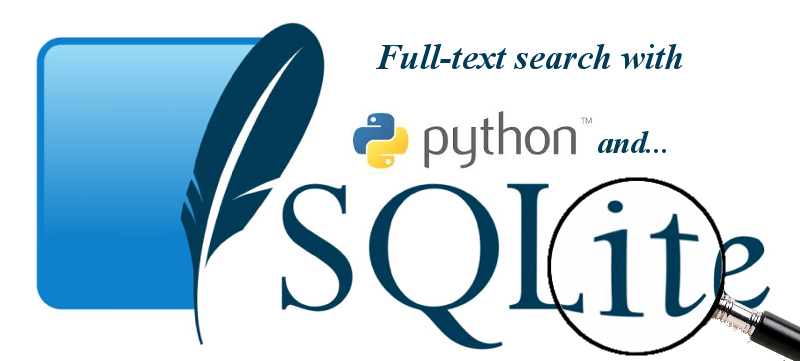 In this post I will show how to use SQLite full-text search with Python (and a lot of help from peewee ORM). We will see how to index content for searching, and how to order search results using two ranking algorithms.
Last week I migrated my site from Postgresql to SQLite. I had been using Redis to power my site's search, but since SQLite has an awesome full-text search extension, I decided to give it a try. I am really pleased with the results, and being able to specify boolean search queries is an added plus. Here is a brief overview of the types of search queries SQLite supports:
Simple phrase: peewee would return all docs containing the word peewee.
Prefix queries: py* would return docs containing Python, pypi, etc.
Quoted phrases: "sqlite extension"
NEAR: peewee NEAR sqlite would return docs containing the words peewee and sqlite with no more than 10 intervening words. You can also specify the max number of intervening words, e.g. peewee NEAR/3 sqlite.
AND, OR, NOT: sqlite OR postgresql AND NOT mysql would return docs about high-quality databases (just trollin).
Check out the full post for details on adding full-text search to your project.