Run Live Android on Ubuntu using VirtualBox
This post describes how to get Live Android 0.2 up and running on Ubuntu using VirtualBox. I've got an Asus X83V notebook running Ubuntu 8.10 64-bit.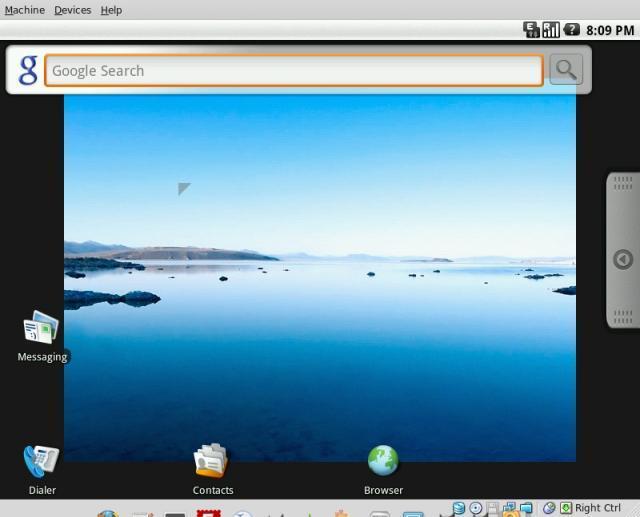 Download the .iso The .iso can be found at http://code.google.com/p/live-android/. Currently version 0.2 is split into two files - download both.

Put them together Run the following command in the directory where the .iso parts are: cat liveandroidv0.2.iso.001 liveandroidv0.2.iso.002 > liveandroidv0.2.iso

Download and install VirtualBox from Add/Remove Programs This one's pretty self-explanatory. Get VirtualBox if you don't have it -- or if you want, burn the .iso to disc and use it as a LiveCD. VirtualBox is available in Add/Remove programs under the Applications menu.

Create a virtual machine Once you've got VirtualBox up and running, create a new Virtual Machine. Call it "Android" or something very interesting, and select OS Type Other/Unknown. When you've got that, hit "Next".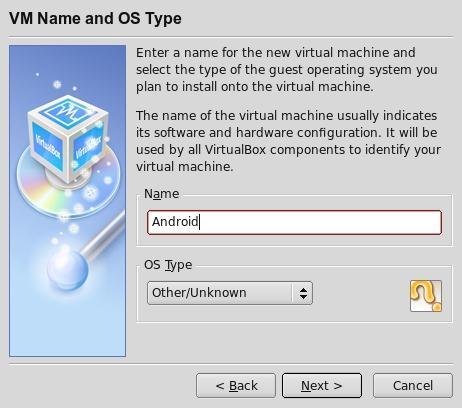 Give it 200MB RAM minimum, 4 MB Graphics Memory I tried going with the default 64MB and couldn't get past the splash screen, so go with 200 -- should be plenty. You can skip the Hard-disk -- I don't believe this is needed. Click "Finish" to save everything.

Configure the settings for Android You should now see your newly-minted virtual machine in the list to the left. Select it and hit "Settings"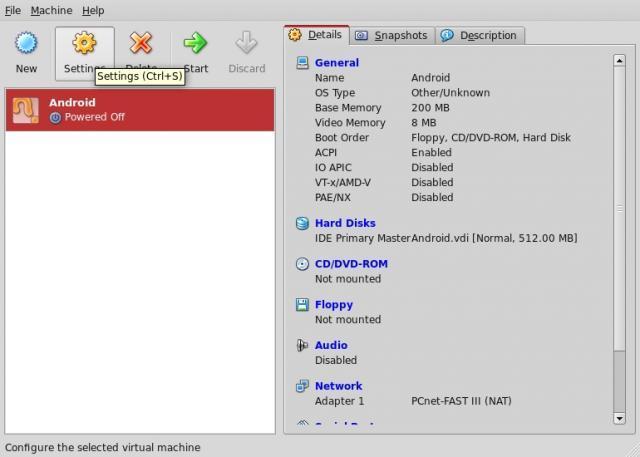 Boot from the Live Android .iso Configure the new virtual machine to boot from the .iso. Open "Settings" > Select "CD/DVD-ROM" > Locate the Live Android .iso and use it to boot.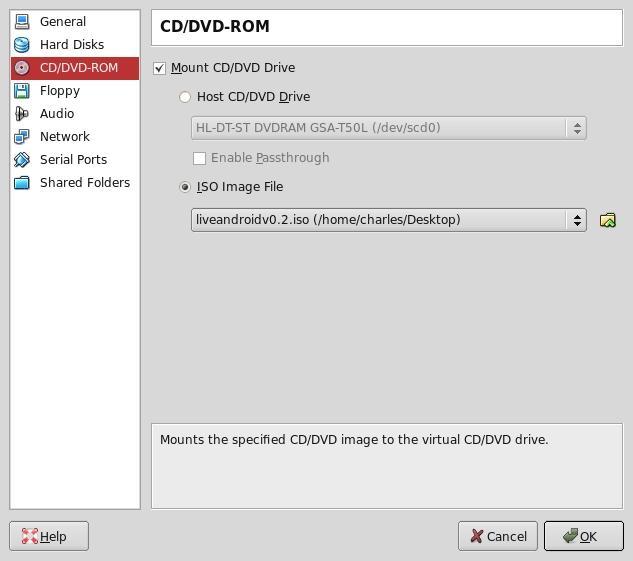 Save and Start it up!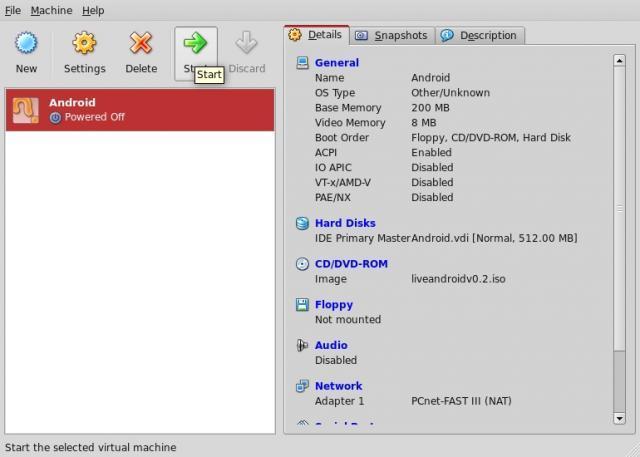 Enjoy Android Android should boot up for you. If you have issues, you can use ALT+F1 / ALT+F7 to toggle between console and GUI modes, or refer to the voluminous help at: http://code.google.com/p/live-android/wiki/howtouse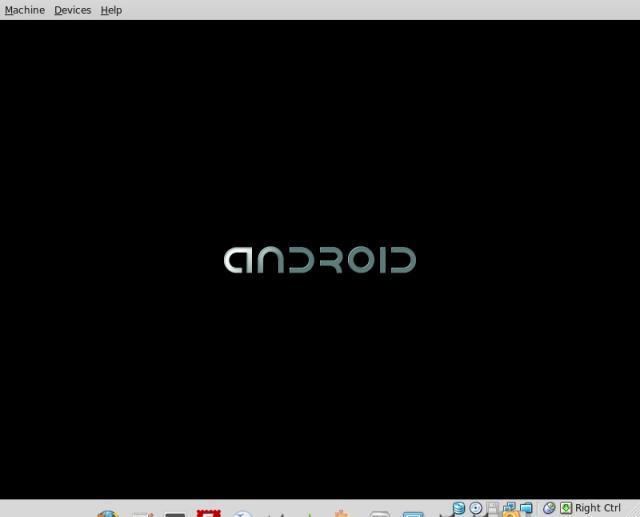 Success!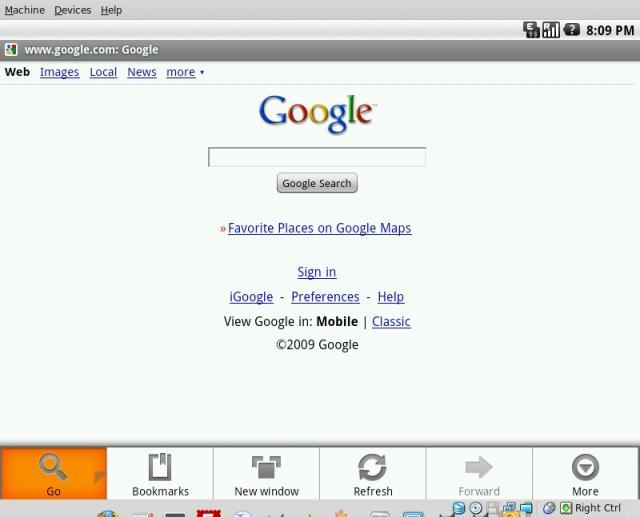 The menu key (usually on right of right ALT key) and the windows key provide some cool functionality.
Comments (0)
---
Commenting has been closed, but please feel free to contact me