Ricing the Desktop: "Brown rice"
I've redone my desktop again and thought I'd post some screenshots. The image below is "curated" for maximum visual appeal, but usually I just work with the browser and a few terminals.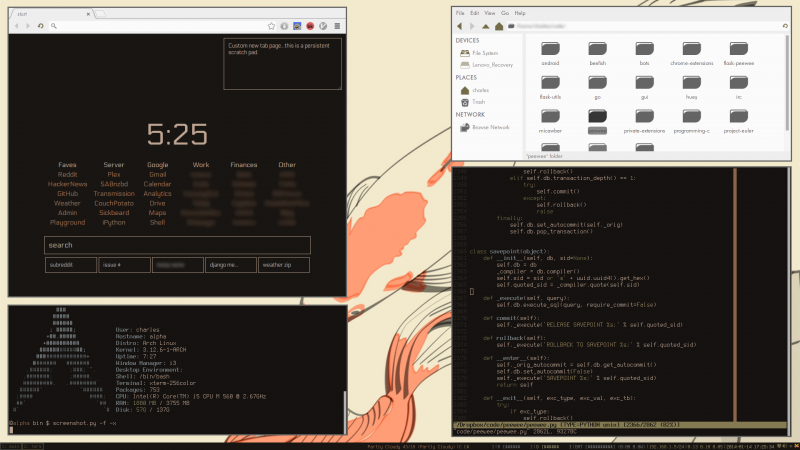 What is that stuff?
So far I've been really liking the setup. The colors are a bit darker with less contrast than what I usually go for. I didn't think I would like a colorscheme like this, but after seeing earsplit's desktop, I had to give it a shot. Hope you like it!
Links
Comments (0)
---
Commenting has been closed, but please feel free to contact me